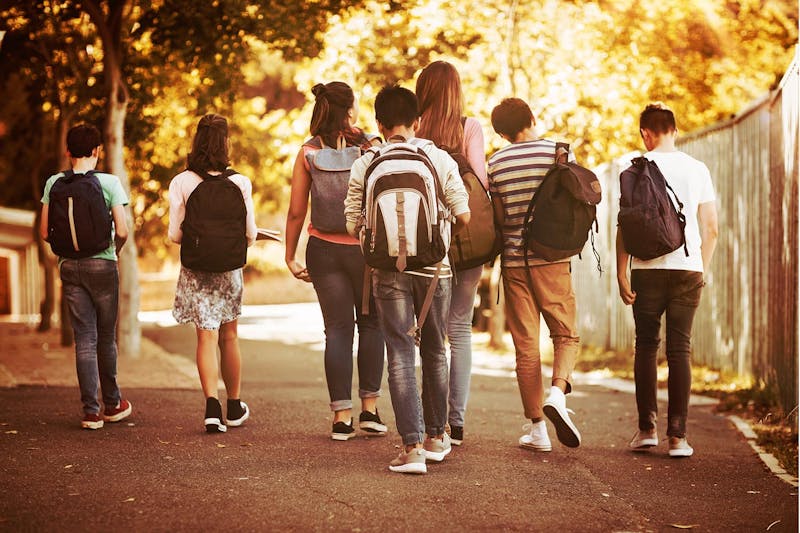 By Kelli Porter, Nurse Practitioner
It's back to school time! Young people will be filling the halls of high schools and colleges before you know it. Here are some tips to keep you safe during this exciting time.
Getting where you are going . . . safely.
The Basics
A healthy diet, daily exercise, and allowing enough time for sleep are important for you to be at your best for learning.
Driving
Wearing your seatbelt when driving or riding in a car is essential.

Making sure you never driving under the influence of alcohol or drugs, and never get in the car with a driver under the influence.

Put your phone away while driving – texting and driving don't mix!
Walking
There is safety in numbers. If you are out after dark, go in a group.

When you are walking, pay close attention to your surroundings….put that cell phone away.
Cross busy streets where indicated and always be aware of distracted drivers.
Biking
Biking is a great way to get places, especially on college campuses.

Always wear a helmet.
Be aware of distracted drivers.
Bike in designated biking lanes when on busy streets.
Covid-19 Safety
Pay attention to CDC guidelines for return to school.
Vaccination is recommended for children over 12.
If you are sick –

STAY HOME.

See your healthcare provider if you have any of the symptoms of Covid-19.

Fever, chills, cough, shortness of breath, fatigue, muscle or body aches, headache, new loss of taste or smell, sore throat, congestion or runny nose, nausea or vomiting, diarrhea.