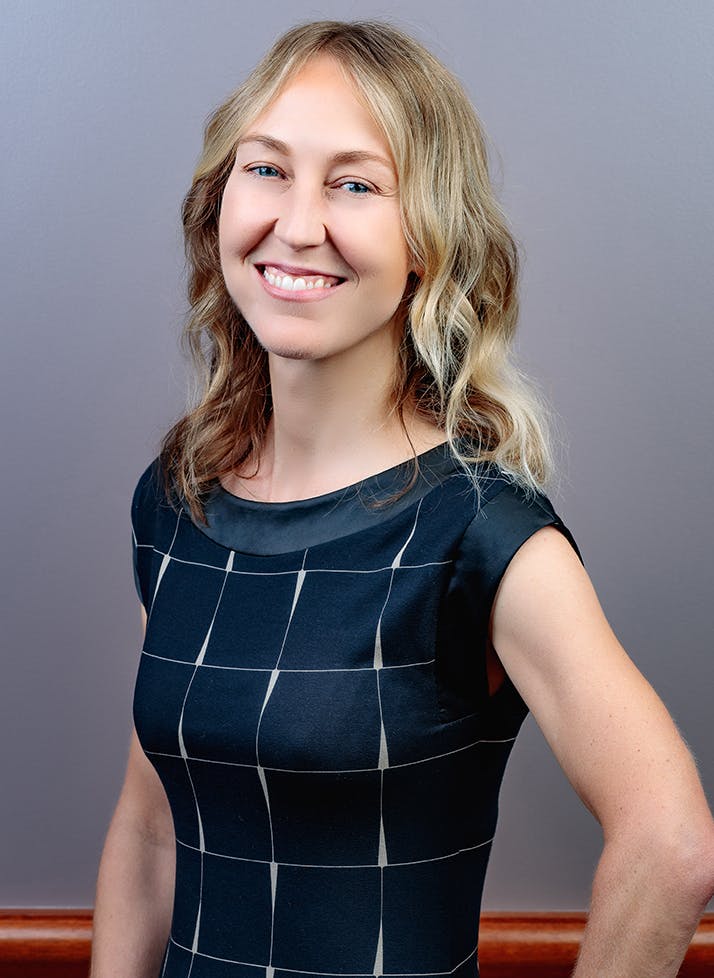 Ginger Bane
Nurse Practitioner | R.N., M.S.N., F.N.P.-C.
Ginger Bane is a family nurse practitioner with more than thirteen years of advanced nursing practice. She received her Master of Science in Nursing from the University of Memphis in 2007 prior to relocating to Austin. She has worked in primary care with a variety of populations and has a special interest in women's health.
She enjoys the relationships that she develops with her patients, and feels that trust and good communication are essential.
Ginger is an avid marathon runner and places an emphasis on both health promotion and disease prevention; thus, she enjoys counseling her patients about nutrition and exercise. She is skilled in evaluating insulin resistance, pre-diabetes, elevated cholesterol, and thyroid dysfunction. Prevention of heart disease is one of her health priorities, and she is a proponent of the Cleveland Heart Panel — an expanded lipid test that assesses cardiovascular inflammation. Ginger has helped many women with weight loss, stress management, and depression. She also sees women for a wide range of issues including birth control, vaginal infections, abnormal pap smears, and breast concerns.
Ginger provides consultations for body contouring using FDA-approved SculpSure® laser technology with WarmSculpting™, a non-invasive way to eliminate excess body fat. She also has an interest in helping her patients look younger with Morpheus8, a treatment that combines microneedling with radiofrequency.
She is specially trained in the use of the MonaLisa Touch laser for treatment of vaginal atrophy, Votiva for incontinence/vaginal rejuvenation, and BTL Emsella for incontinence. Ginger also has extensive training in treating hormone imbalances. She treats menopause and andropause and is proud to be a Biote® Platinum Legacy Provider since 2014. In her spare time, Ginger enjoys spending time with her family including various animals, running, cooking, and traveling.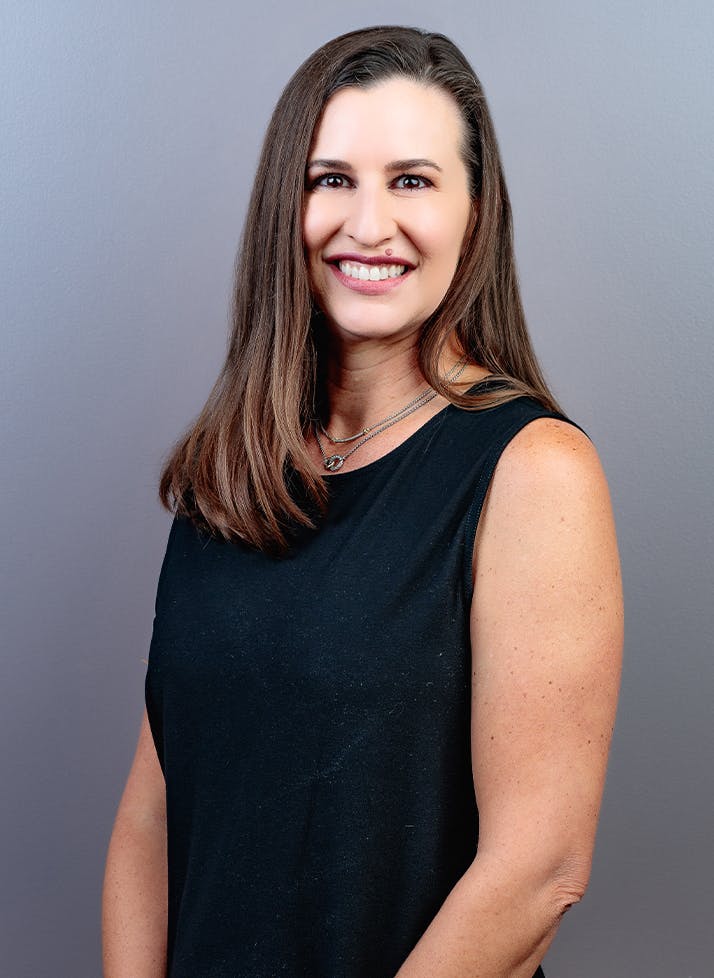 Candice Di Iorio
Nurse Practitioner
Candice is a double board-certified nurse practitioner with over 20 years of her 23 years of nursing experience spent caring for women. She is certified as both a Family Nurse Practitioner and a Women's Health Nurse Practitioner. Candice feels privileged to be involved in women's healthcare throughout their lifespan. She is also recognized as a Certified Menopause Practitioner by the North American Menopause Society. Candice received both of her advanced practice nursing degrees from the University of Cincinnati, and is a member of the Sigma Theta Tau International Honor Society and the Golden Key International Honor Society. Candice is an active member of the American Association of Nurse Practitioners, Texas Nurse Practitioners, and Nurse Practitioners in Women's Health. In her spare time, she enjoys spending time with her family, trying new restaurants, and is an avid Peloton® rider.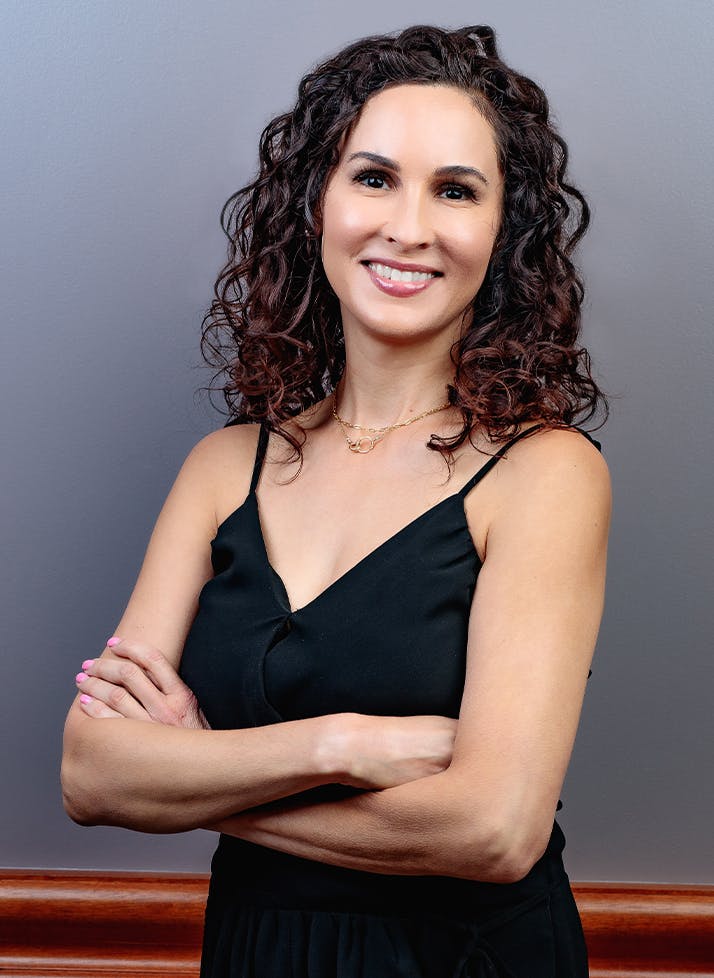 Aubrey Houchin
Registered Nurse | Medical Aesthetician
Aubrey Houchin has been in medical aesthetics since 2003. She is passionate about helping people feel good about themselves and takes a knowledgeable and compassionate approach to providing the best aesthetic experience possible as she strives to help patients achieve their goals.
As a nurse injector, Aubrey combines her knowledge of facial anatomy, clinical training, and expertise in all things cosmetic to achieve a beautiful result in a safe and comfortable setting. She strives to enhance her patients' natural beauty with a variety of treatments suited to their goals and lifestyle including dermal fillers, laser treatments, radiofrequency microneedling, skincare, and PRP (platelet-rich plasma) for face, hair, and body treatments.
Aubrey believes anti-aging is three-dimensional, and that treatment is much more than just washing your face and getting Botox®. Staying hydrated, eating well, proper skincare, and dermal fillers are the basic building blocks to anti-aging. Born and raised in Louisiana, Aubrey has been in Texas for 18 years and enjoys living close to her extended family. She is pursuing a Bachelor of Science in her free time and enjoys art, reading, and being physically active. Her hobbies include trail running, fly fishing, travel, skiing, and spoiling her nieces and nephews.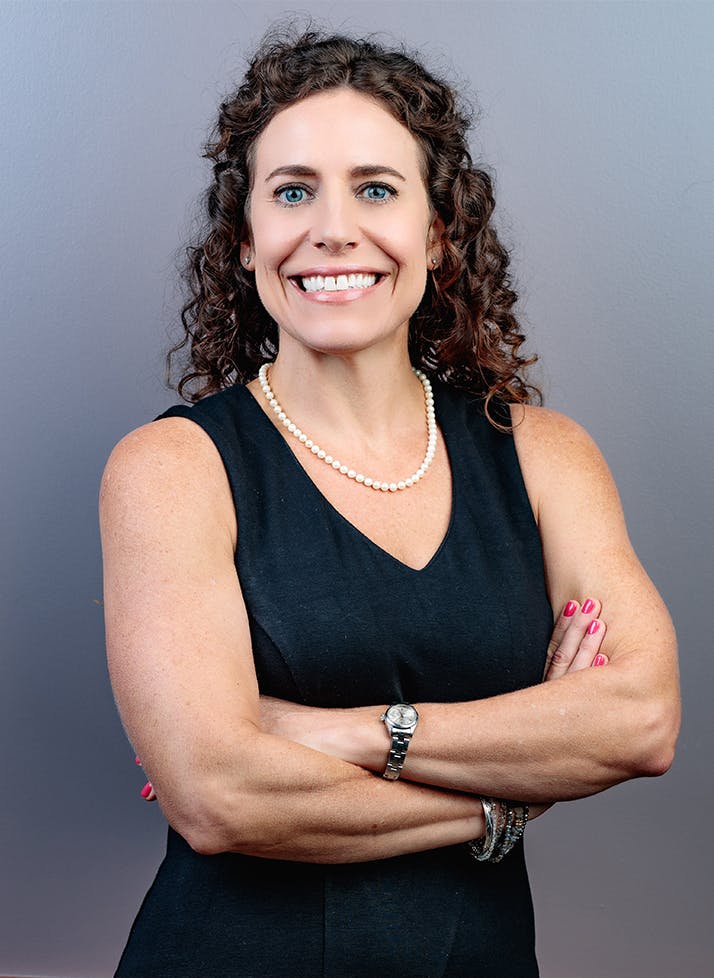 Kelli Porter
Nurse Practitioner | A.P.R.N., W.H.N.P.-B.C., N.C.M.P.
Kelli is a women's healthcare nurse practitioner with over 15 of her 21 years of nursing experience focused on caring for women. After completing her Master of Science in Nursing from Emory University, she joined an OB/GYN practice in central Louisiana. She practiced there for 10 years before joining Dr. Jukes's team in 2014.
Kelli is passionate about assisting women through life's transitions such as puberty, the childbearing years, perimenopause, and menopause. She is recognized as a Certified Menopause Practitioner by the North American Menopause Society and has specialized education in the performance of pelvic ultrasounds, colposcopy, pelvic floor rehabilitation, and hormone management.
Kelli has extensive experience in evaluating and treating conditions such as abnormal bleeding, abnormal pap management, pelvic pain, urinary incontinence, menopausal symptoms, and sexual dysfunction.
She has a special interest in optimizing health through hormone optimization with bio-identical hormone replacement therapy and nutritional support. In addition, Kelli is specially trained in the use of the MonaLisa Touch® laser for treatment of vaginal atrophy; Votiva for urinary incontinence/vaginal rejuvenation; BTL Emsella® for incontinence, and Morpheus8™ for fractional remodeling/contouring. She is a certified O-Shot® provider and a Biote Platinum Provider since 2014.
Kelli is a member of the North American Menopause Society, Texas Nurse Practitioners, Austin area Nurse Practitioners, and Nurse Practitioners in Women's Health. She enjoys spending time with her daughter, practicing yoga, gardening, cooking, and scuba diving.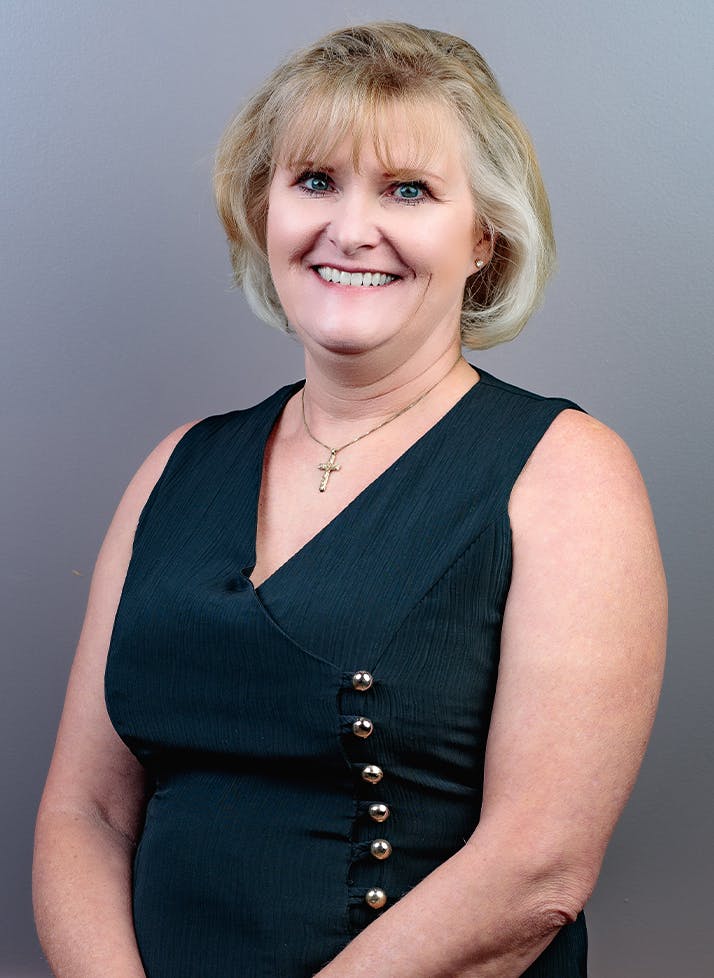 Kelly Zimbelman
Practice Manager | Ideal Protein Coach
Kelly manages day-to-day activities for the practice and also serves as a Certified Diet Counselor for the Ideal Protein Weight Loss Program. She brings more than 26 years of administrative and customer service experience to the practice, having worked for a number of companies including Walt Disney Records, Temple-Inland, and Smurfit-Stone. For the last three years, she has designed for Art Bra® in Austin, which has earned her a runway position and helped raise awareness and funds for Central Texas breast cancer clients and their families.
Kelly was born and raised in California, and has lived in Austin for the past 16 years. She is dedicated to providing patients with exceptional office experience. Kelly enjoys artistic endeavors as well as gardening, and is an avid dog lover with a special affinity for pugs. She has been married for over 30 years and is a proud mother and grandmother.