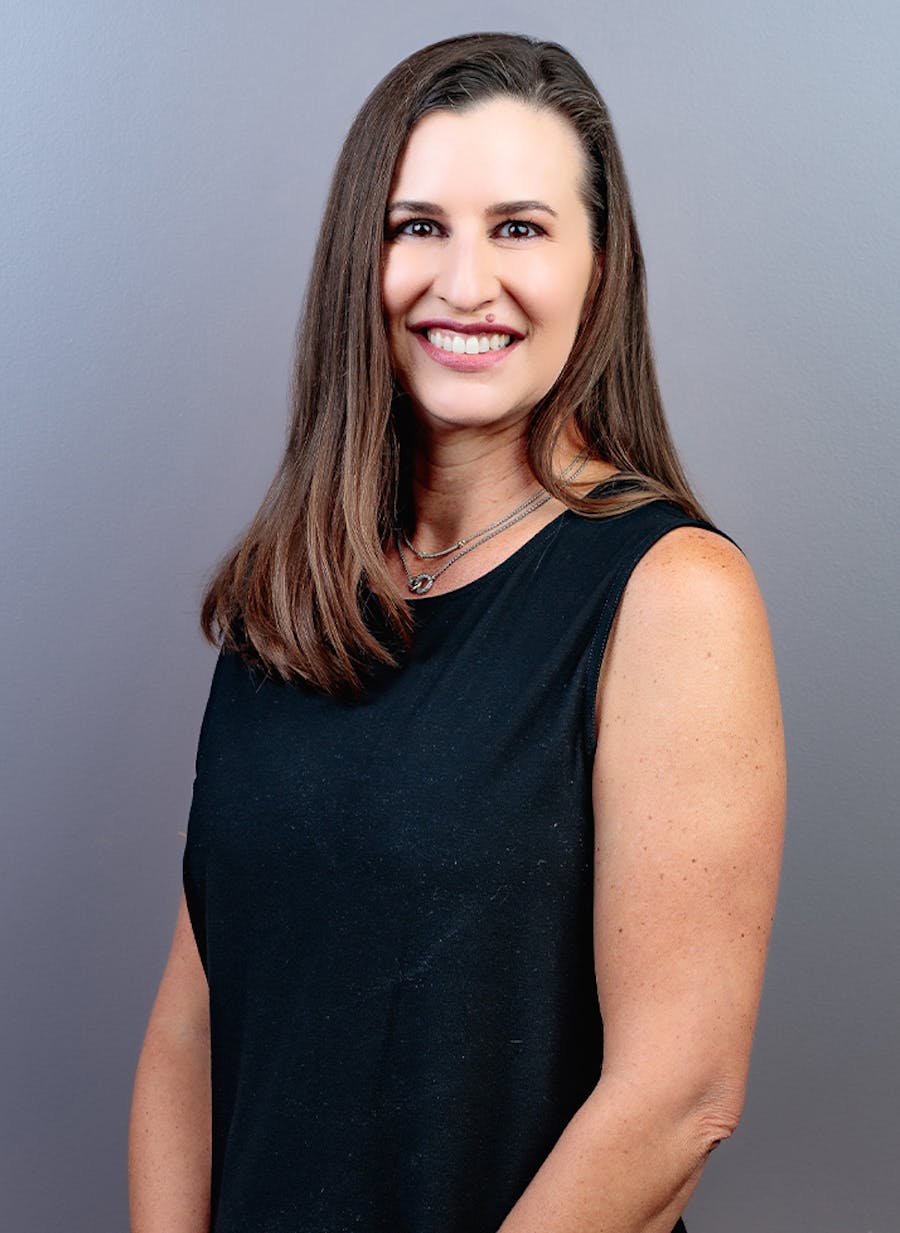 Candice Di Iorio
Nurse Practitioner
Candice is a double board-certified nurse practitioner with over 20 years of her 23 years of nursing experience spent caring for women. She is certified as both a Family Nurse Practitioner and a Women's Health Nurse Practitioner. Candice feels privileged to be involved in women's healthcare throughout their lifespan. She is also recognized as a Certified Menopause Practitioner by the North American Menopause Society. Candice received both of her advanced practice nursing degrees from the University of Cincinnati, and is a member of the Sigma Theta Tau International Honor Society and the Golden Key International Honor Society. Candice is an active member of the American Association of Nurse Practitioners, Texas Nurse Practitioners, and Nurse Practitioners in Women's Health. In her spare time, she enjoys spending time with her family, trying new restaurants, and is an avid Peloton® rider.
Aubrey Houchin
Registered Nurse | Medical Aesthetician
Aubrey Houchin has been in medical aesthetics since 2003. She is passionate about helping people feel good about themselves and takes a knowledgeable and compassionate approach to providing the best aesthetic experience possible as she strives to help patients achieve their goals.
As a nurse injector, Aubrey combines her knowledge of facial anatomy, clinical training, and expertise in all things cosmetic to achieve a beautiful result in a safe and comfortable setting. She strives to enhance her patients' natural beauty with a variety of treatments suited to their goals and lifestyle including dermal fillers, laser treatments, radiofrequency microneedling, skincare, and PRP (platelet-rich plasma) for face, hair, and body treatments.
Aubrey believes anti-aging is three-dimensional, and that treatment is much more than just washing your face and getting Botox®. Staying hydrated, eating well, proper skincare, and dermal fillers are the basic building blocks to anti-aging. Born and raised in Louisiana, Aubrey has been in Texas for 18 years and enjoys living close to her extended family. She is pursuing a Bachelor of Science in her free time and enjoys art, reading, and being physically active. Her hobbies include trail running, fly fishing, travel, skiing, and spoiling her nieces and nephews.
Kelli Porter
Nurse Practitioner | A.P.R.N., W.H.N.P.-B.C., N.C.M.P.
Kelli is a women's healthcare nurse practitioner with over 15 of her 21 years of nursing experience focused on caring for women. After completing her Master of Science in Nursing from Emory University, she joined an OB/GYN practice in central Louisiana. She practiced there for 10 years before joining Dr. Jukes's team in 2014.
Kelli is passionate about assisting women through life's transitions such as puberty, the childbearing years, perimenopause, and menopause. She is recognized as a Certified Menopause Practitioner by the North American Menopause Society and has specialized education in the performance of pelvic ultrasounds, colposcopy, pelvic floor rehabilitation, and hormone management.
Kelli has extensive experience in evaluating and treating conditions such as abnormal bleeding, abnormal pap management, pelvic pain, urinary incontinence, menopausal symptoms, and sexual dysfunction.
She has a special interest in optimizing health through hormone optimization with bio-identical hormone replacement therapy and nutritional support. In addition, Kelli is specially trained in the use of the MonaLisa Touch® laser for treatment of vaginal atrophy; Votiva for urinary incontinence/vaginal rejuvenation; BTL Emsella® for incontinence, and Morpheus8™ for fractional remodeling/contouring. She is a certified O-Shot® provider and a Biote Platinum Provider since 2014.
Kelli is a member of the North American Menopause Society, Texas Nurse Practitioners, Austin area Nurse Practitioners, and Nurse Practitioners in Women's Health. She enjoys spending time with her daughter, practicing yoga, gardening, cooking, and scuba diving.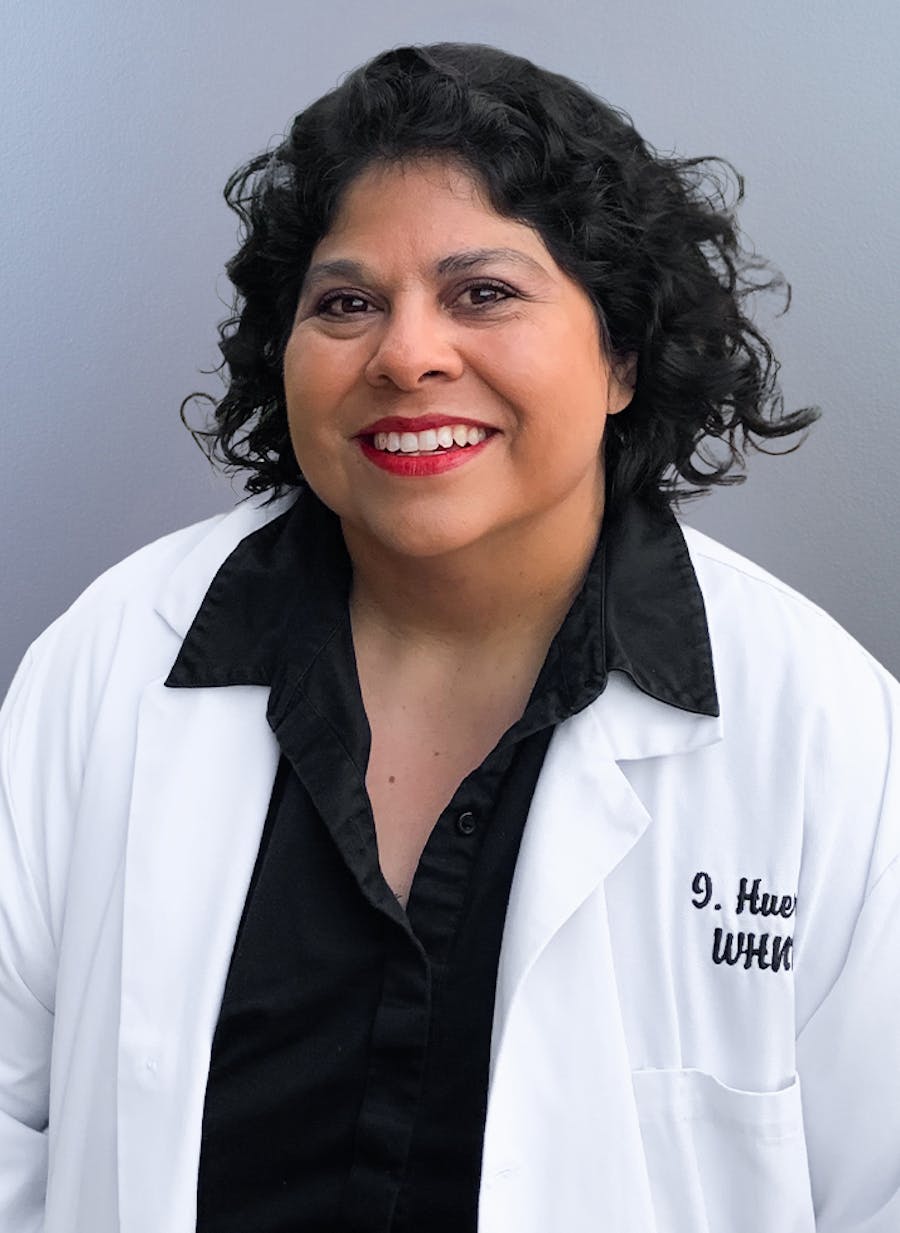 Irene Huerta
Certified Women's Health Care Nurse Practitioner
Irene received her Master of Science in Nursing from the University of Cincinnati and has been caring for women for more than 20 years. She strives to put her patients at ease by providing a listening ear, thorough answers to their questions, and care that is both compassionate and comprehensive. Irene believes in educating her patients on the reasons for their plan of care and in partnering with them to help them achieve their best health.
Irene can't imagine doing anything else and has a true passion for women's health care. She is excited to be working at Modern Women's Health where she can address a variety of women's issues including ones that are taboo or have been in the shadows. She is excited to provide the cutting-edge technological treatments her patients deserve.
When not working, Irene loves spending time with her family (especially her grandkids!), reading, watching romcoms, and finding hidden treasures at garage sales, country markets and small towns.
Kim Anderson
Certified Physician Assistant | PA-C
Kim moved to Austin when she was 10 years old and grew up in Westlake. Kim graduated Summa Cum Laude from the University of South Carolina where she earned her Bachelor of Science degree in Public Health. She then received her Masters Degree in Physician Assistant Studies at the Texas Tech University Health Science Center in Midland. Kim has experience working in psychiatric medicine and cosmetic dermatology here in Austin.
As a strong advocate for patient education, Kim is passionate about preventative healthcare and healthy lifestyle choices. She appreciates establishing long-lasting relationships with her patients and empowering women through education to help them look and feel their absolute best.
In her free time, you can find her jogging the Townlake trail, horseback riding, playing pickleball with friends, and spending quality time with her family and spoiled dog, Jack.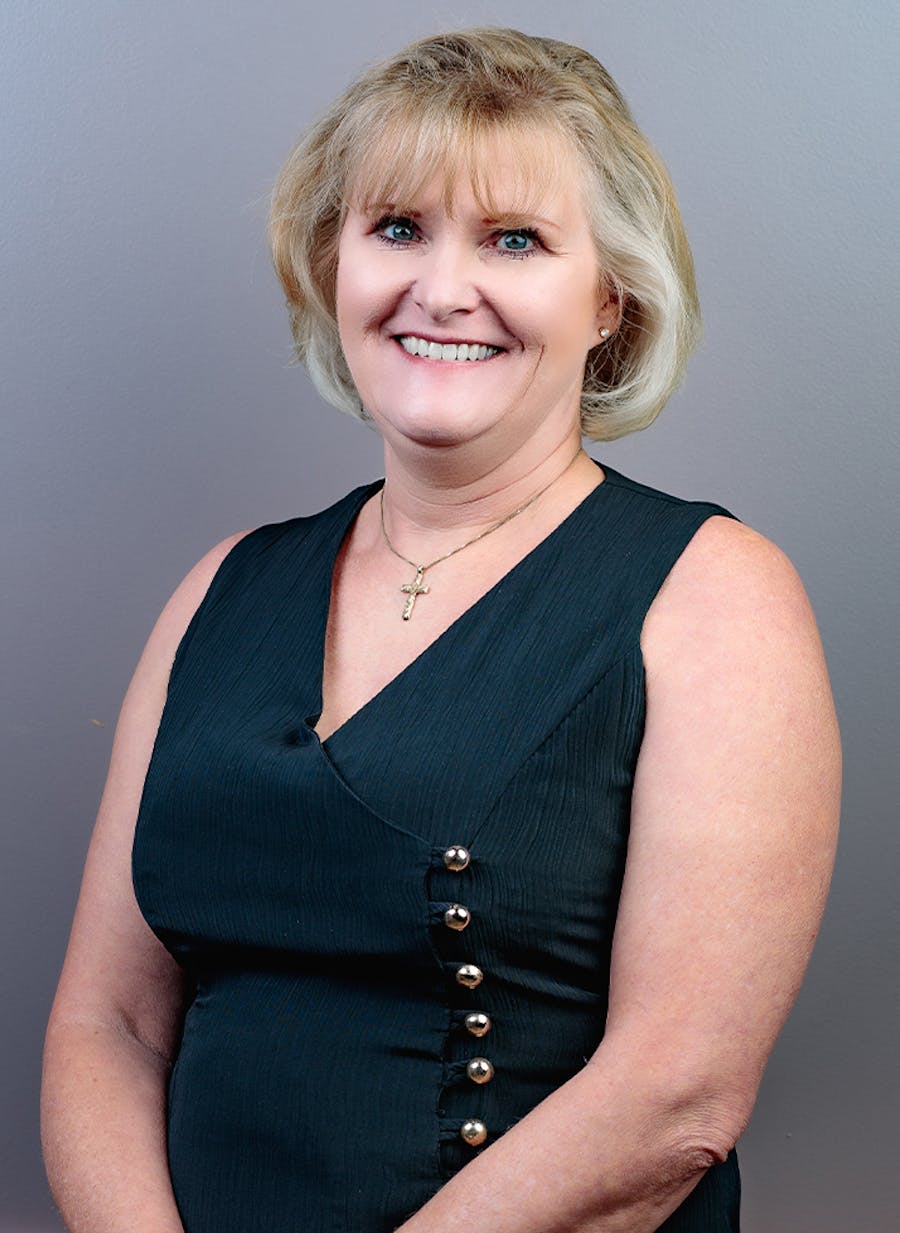 Kelly Zimbelman
Practice Manager | Ideal Protein Coach
Kelly manages day-to-day activities for the practice and also serves as a Certified Diet Counselor for the Ideal Protein Weight Loss Program. She brings more than 26 years of administrative and customer service experience to the practice, having worked for a number of companies including Walt Disney Records, Temple-Inland, and Smurfit-Stone. For the last three years, she has designed for Art Bra® in Austin, which has earned her a runway position and helped raise awareness and funds for Central Texas breast cancer clients and their families.
Kelly was born and raised in California, and has lived in Austin for the past 16 years. She is dedicated to providing patients with exceptional office experience. Kelly enjoys artistic endeavors as well as gardening, and is an avid dog lover with a special affinity for pugs. She has been married for over 30 years and is a proud mother and grandmother.