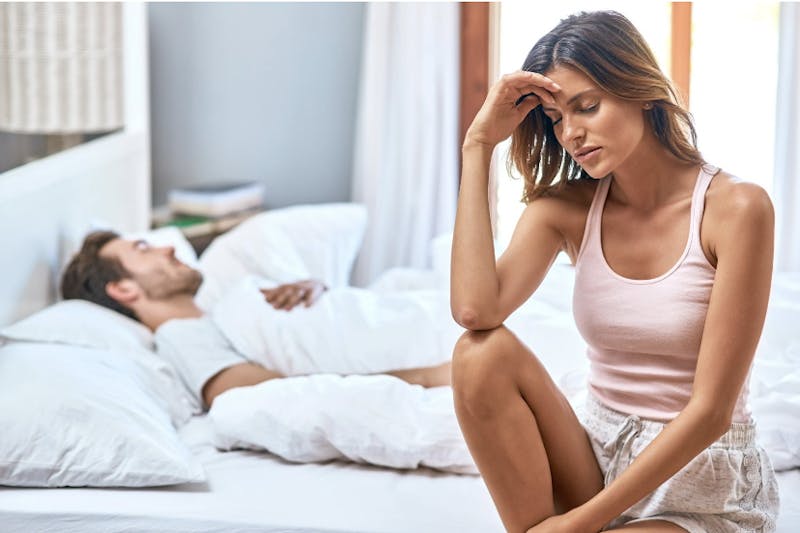 Perimenopause is defined as the final years of a woman's reproductive life leading up to the cessation of her period, or menopause. It usually begins in a woman's 40s and is marked by fluctuating hormones and a raft of unpleasant mental and physical symptoms that can also accompany menopause. These include hot flashes, lowered sex drive, fatigue, tender breasts, mood swings, and much more. The effect of these symptoms on quality of life can be significant.
Many patients benefit from a comprehensive approach with attention to diet, exercise, and nutraceuticals. In addition, we can evaluate the potential need for hormone therapy. Some patients are not candidates for hormones, but there are many other ways to manage the symptoms of menopause.
Optimized hormones can be life-changing for women. The correct hormone replacement therapy can increase energy, mental clarity, strength, mood, and libido, and help you feel better all around. Modern Women's Health is proud to be a BioTe Platinum Provider. BioTe® is a bioidentical hormone replacement therapy designed to balance hormone levels. Bioidentical hormone replacement therapy may help relieve the symptoms of hormonal imbalance by raising hormones to their normal levels. We are also able to discuss and offer other bioidentical hormonal methods. Each patient is unique and we will tailor a treatment plan for you.
Vaginal dryness, difficulty climaxing, decreased sensation with intimacy, leakage of urine, and laxity can occur before and during menopause. In recognizing that one size does not fit every patient, we offer a variety of services in addition to education, medical and nutraceutical therapies to target these symptoms. It is an exciting time to be a woman as there are so many new non-surgical innovations for feminine health.
We use our MonaLisa Touch® laser which can help with vaginal dryness. MonaLisa Touch® is a painless laser treatment that has been clinically proven for vaginal health, delivering both immediate and lasting relief.
We also offer vaginal rejuvenation treatment options such as O-Shot® and Votiva to address sexual concerns. The O-Shot is a simple, non-surgical procedure that uses the growth factors each woman has in her own body to stimulate vaginal and clitoral rejuvenation to activate the orgasm system. Votiva is a safe and comfortable treatment that addresses both internal and external vaginal health issues without surgery.
If you are noticing symptoms of menopause or perimenopause, we can help! Please call us at (512) 301-6767 or click the link below to make an appointment and schedule a consultation.