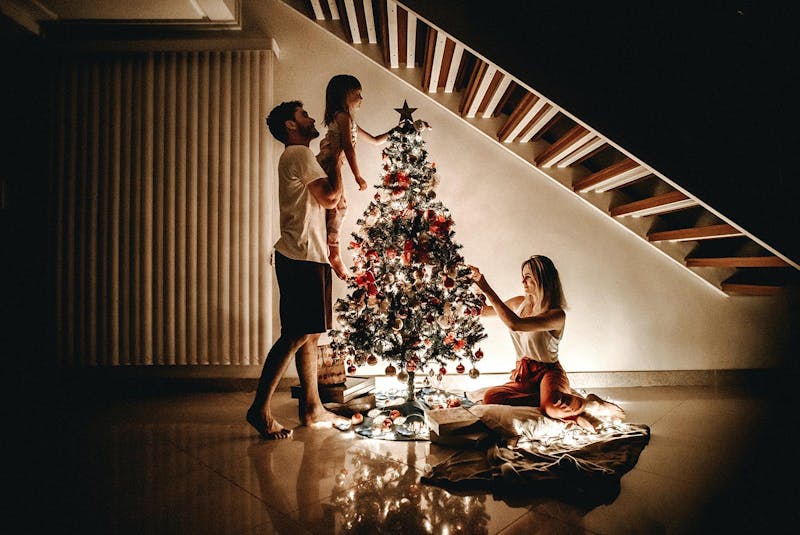 By Ginger Bane, Nurse Practitioner
The holidays, as exciting as they are, can be very stressful. Covid-19 has added another level of stress because many want to see their friends and family, but want to do it safely. Others are looking for creative ways to find a connection during the holidays via zoom or drive-by mingling.
Is it possible to enjoy the holidays during the Covid-19 pandemic? We think that with extra precautions, you can minimize your risk of flu and Covid-19.
Please practice the following to help keep yourself and your loved ones safe:
Get a flu shot.
Wear a mask.
Use hand sanitizer.
Keep your immune system top notch (tips below).
Consider a small outdoor gathering that is socially distanced.
Get a Covid-19 PCR test before and after social gatherings.
Quarantine if you have any COVID-19 symptoms.
Aside from the extra stress of Covid-19, the demands of daily life often leave us stressed and exhausted. If we don't utilize appropriate methods to manage our stress, we can develop anxiety, depression, fatigue, insomnia, and elevated blood pressure among other things. Stress increases cortisol which can be the catalyst for widespread inflammation. The inflammatory cascade affects our weight, hormones, and blood pressure, and lowers the effectiveness of our immune system.
Below are some stress management tips:
Make exercise a priority.
Exercise increases dopamine, serotonin, and norepinephrine. Regular exercise helps balance stress hormones. Even getting outside for 10-15 minutes a day can help decrease your stress level. Take a during your lunch break to get some extra vitamin D!
Find a hobby or redefine your purpose.
My chickens have provided a great sense of joy. I love sitting outside with them. Gardening is another hobby that many of us here at the office enjoy. Patients have found joy in learning to play a musical instrument.
Eat a balanced diet.
The gut is often referred to as the second brain. Did you know that 90% of serotonin is produced in the gut? Serotonin is one of our "happy" chemicals! What is a balanced diet? A diet that has adequate lean protein especially fish, one that is high in plants, and low in processed foods and carbs. Adding a high-quality Omega-3 supplement is beneficial. Adding a probiotic to your regimen can help improve your gut flora. Other supplements like methylated B Vitamin and Vitamin D are also helpful.
Get enough sleep and practice sleep hygiene.
There are various natural sleep supplements including melatonin, valerian root, and passionflower. • Limit alcohol. Alcohol will not only help put on excess weight, it can also impede good sleep. The recommendation is <7 drinks per week for women.
Find grace.
Sometimes, we just have to give ourselves a big hug. Since Covid-19 has restricted touch for many people, I have been sending a lot of virtual hugs to my friends. Have grace for yourself and for others.
Companionship.
Consider fostering a pet or maybe adopt one if it fits your lifestyle. Or consider donating your time or money to a charity of your choice.
Keep it simple.
Don't put too much pressure on yourself to find the perfect gift or plan the perfect gathering. We can likely benefit from more simplicity in our lives.
Optimize your hormones.
If you are peri-menopausal or menopausal, you are likely suffering from poor sleep quality and fatigue. We can help you determine the best options for hormone therapy.
Make your health a priority.
Schedule your annual exam and lab panel. Get your dental exam. Make sure you are up to date on your vaccines – stress increases your risk of Shingles and there is a vaccine if you are over 50. And if you are feeling depressed or anxious, and need medical intervention, please schedule an appointment with our office or your primary care provider.
Wishing you a happy and safe holiday season!