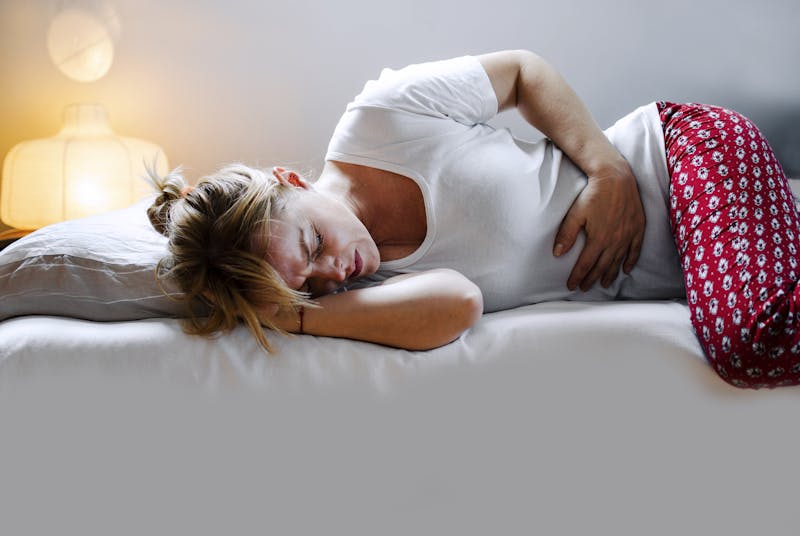 A painful period is called dysmenorrhea. Most women experience some pain during their menstrual cycles, but there are some women whose pain is so severe that it disrupts their normal daily activities. This severe pain can be accompanied by nausea, headaches, diarrhea, vomiting, and dizziness.
What causes dysmenorrhea?
There are 2 types of dysmenorrhea, primary and secondary. Primary dysmenorrhea is caused by prostaglandins which are the natural chemicals that make up the lining in the uterus. This is responsible for the painful cramping as the levels of prostaglandins are usually very high on the first day of menstruation.
Secondary dysmenorrhea is caused by a disorder in the reproductive organs. Conditions such as endometriosis, fibroids, adenomyosis, and others can cause this type of dysmenorrhea. Some women are born with certain defects that ultimately result in painful periods.
What are my options for treatment?
Finding the root cause of the pain helps us target and customize the treatment. Some treatments include medications such as oral progestins or progestin IUDs, birth control pills, ibuprofen/NSAIDs (nonsteroidal anti-inflammatory drugs), or other medications such as Orilissa that specifically treat moderate to severe pain secondary to endometriosis. NSAIDs target and reduce prostaglandins and lessen their effects. Birth control pills can help reduce period pain since they block prostaglandin production.
If you are not interested in medical interventions, pelvic floor therapy or acupuncture can be used to help manage pain.
Pelvic Ultrasound
If medical therapy is unsuccessful, a pelvic ultrasound and exam prior to a diagnostic laparoscopy are usually done to examine the abdomen and evaluate the current condition of the reproductive organs.

If you are experiencing painful menstrual cycles, contact us today to schedule an evaluation and discuss your options for treatment.