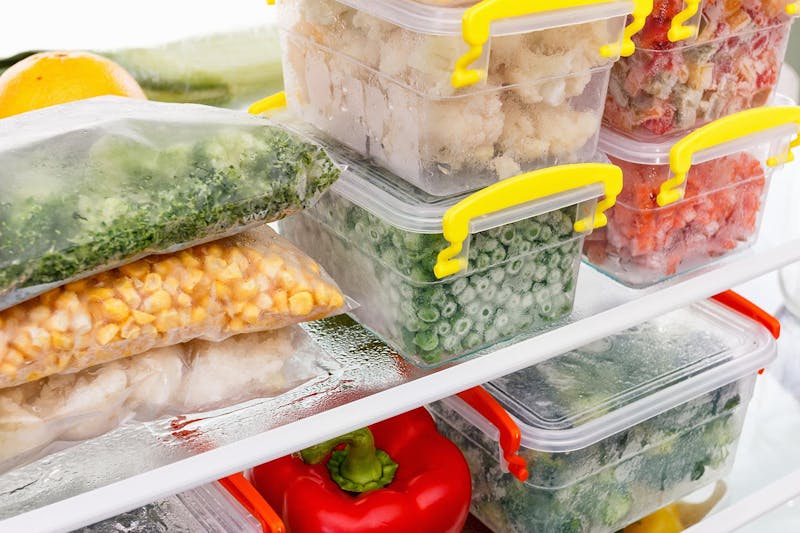 We know it can be difficult to stay on the Protocol during these challenging times. Here are some tips to help keep the food you have as fresh as possible in the weeks to come:
➊ You can store the freshest vegetables in the refrigerator (with a few exceptions below). Handle produce as little as possible since bruising will damage it and cause it to spoil. In most cases, store vegetables in the original packaging, and wash and prepare just before eating. If you choose to wash lettuce before refrigerating it, dry it well and store wrapped in a paper towel inside a plastic bag.
➋ There are some vegetables that are better stored at room temperature. Keep your garlic, onions, shallots, and squash in a cool, dark place, such as your pantry. Remove packaging and store so that air can circulate around them and keep away from sources of heat such as the oven, hot water heater, or hot water pipes.
➌ If you can't eat your fresh vegetables before they go bad, freeze them to preserve nutrients and flavor. Most vegetables need to be blanched before freezing. Boil whole vegetables or cut-up pieces for a couple of minutes, then plunge into ice water to stop the cooking process. Frozen vegetables can be kept for up to one year. ⁠
➍ Freeze your proteins! Any fresh lean meat, fish, or seafood can be stored in the freezer for up to 3 months. Divide up into individual portions, place in a freezer bag, and freeze!
➎ Did you know eggs can be kept in your fridge for over 5 weeks? Not only are they a great source of protein, but they also have an amazing shelf life too!