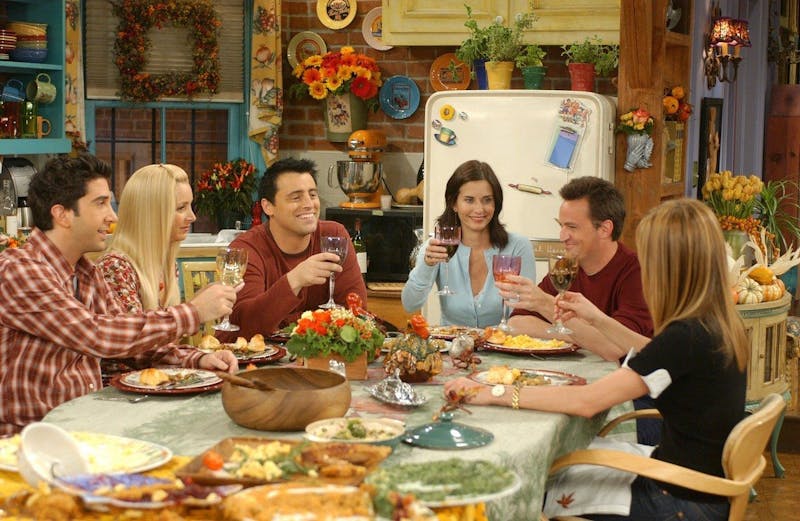 Happy Thanksgiving! Want to be Thankful your weight didn't go up this Thanksgiving? Follow these tips to help you stay on program!
Preparation:
Failure to plan is planning to fail! Being prepared with your foods is the key to success during the holidays. Going to Thanksgiving dinner? Plan out what you will eat ahead of time so that you are not tempted to cheat!
Need to bring an item to a potluck? Bring a veggie tray with IP veggies & WF ranch dip, or the IP deviled eggs, your family and friends won't even notice the swap!
Using these great Ideal Protein swaps and your turkey for the 8oz of dinner protein Thanksgiving can be a very IP friendly meal!
Recipes to try for Thanksgiving swaps:
Mashed Potatoes—Try IP Mashed "Potatoes"
1 head of fresh cauliflower
Onion powder, to taste
Garlic powder, to taste
Sea salt, to taste
1/2 to 1 packet of Ideal Protein Leek Soup or Ideal Protein Chicken Soup
OPTIONAL: Wasabi Powder (to taste – gives it a zing!)
Preparation:
Boil the cauliflower until it is very, very soft. Drain the water. Add the seasonings and 1/2 of any of the soup mixes, or more, to taste. Mash well and serve steaming hot.
Traditional Deviled Eggs—Try IP Deviled Eggs:
Hard Boiled Eggs Cut in Half Mix the yolks with Walden Farms Mayo add onion salt & Mustard to taste. Mix and spoon back into the egg halves. Garnish with Paprika (optional)
GRAVY
Pour 6.5 oz of hot (not boiling) water into a bowl. Add one packet of Ideal Protein Chicken Soup or Leek Soup and mix with a mixer or hand mixer. Serve over vegetables and/or meat.
Dinner Rolls – Try IP Potato Rolls:
1 package IP Potatoes
2 egg whites
1/2 tsp baking powder
1/8 tsp baking soda
"I Can't Believe Its Not Butter" Spray
Olive Oil (spray)
Preparation:
Preheat oven to 390F
Beat egg whites until foamy, but not stiff
Add in IP Potato mix, baking powder & baking soda. Mix well. Batter should be medium thick. Spray cupcake pan with olive oil. Spoon batter into cupcake pan ½-3/4 full, large eggs will make 5 good size rolls.
Spray top of each roll with "I Can't Believe Its Not Butter" Bake 7 to 12 min. Rolls should rise and brown a bit. Don't overcook or they may become too "papery".
Enjoy hot out of the oven!
Hint:
You can also add additional spices like Rosemary & Garlic Powder or Parsley & Thyme
Grandma's Green Bean Casserole – Try IP Green Bean Casserole:
1 can green beans (no salt added)
1 cup sliced mushrooms
Optional: 1/4 cup chopped white onion
Black Pepper & Sea Salt 1 oz milk (from morning coffee allowance)
Optional: Mix up an IP Mushroom Soup with ½ the water for a sauce on the beans and mushrooms!
Preparation:
Place everything (except for Mushroom Soup) in a wok or large skillet and heat until milk is partially evaporated. Heat soup/soup sauce and pour over mixture.
NOTE: Cooked onions are normally not allowed on the Ideal Protein protocol, but this is an exception we are allowing this ONE time.
Pumpkin Pie – Try IP Pumpkin Pie Tarts: Crust: Filling:
1 pkg IP Crispy Cereal, crushed 1 pkg of Butterscotch Pudding (prepared) 1 pkg Maple Oatmeal 1 egg 1 tbsp olive oil 2 tsp pumpkin pie spice 1 egg white
Mix all crust ingredients together and press into muffin tin that has been sprayed with oil, bake at 350 for 10 minutes or until they start to brown. Mix together filling ingredients, pour in to baked shells and return to oven until they stop jiggling and brown on the top (About 20 minutes). Chill in fridge at least 1 hr.
NOTE: Since 3 IP packages are used in this recipe than ONE serving would be equivalent to TWO tarts.