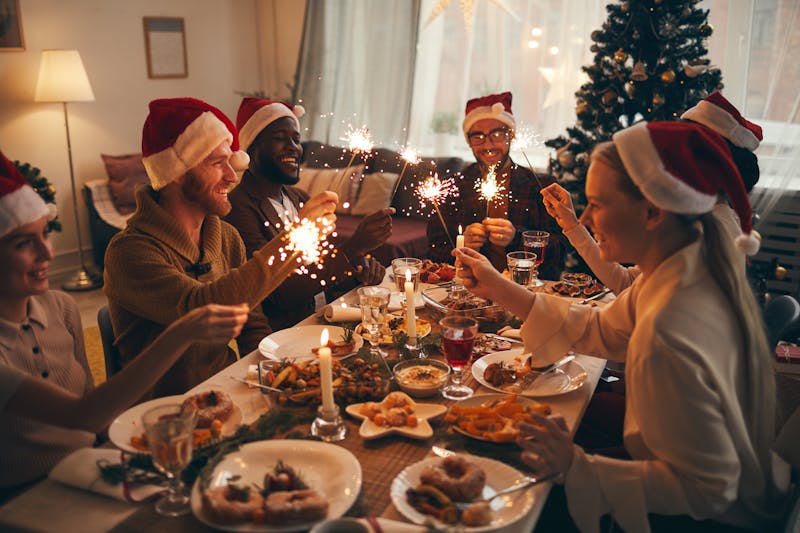 Each fall and winter holiday season brings with it the usual flood of recipes, specialty food products, and parties overflowing with food and drink. Along with all that food comes holiday weight gain, or at least the threat of it. Holiday weight gain has become so common that many people expect that it will happen — but it doesn't have to! You can enjoy holiday food and fun without having to worry about your waistline. It does take conscious action, but it is totally possible. And if you end up gaining some weight anyway, there are ways to combat that, too.
Why Does This Happen?
Holiday food is tempting. It's a time for pies, cakes, fatty foods, overflowing plates, and boxes upon boxes of cookies and chocolate. Avoiding holiday foods all altogether can be tough and if you are trying to control your weight, this time of year can be exceptionally challenging. Even those who have tremendous self-control can find holiday food to be a real distraction.
Why Is It So Distressing?
The weight you gain over the holidays is unwelcome for two reasons. First, weight gain appears to happen quite rapidly. All of a sudden those pants are a little too tight and that shock isn't something anyone likes. The other reason is that it's generally harder to lose weight than it is to gain it. In order to stave off those holiday pounds, you have to motivate yourself to balance food intake, food selection, hydration, and exercise.
How Do You Stop It?
Fill up on lean protein, salad, and veggie sides so you don't have so much room for dessert. Portion control is the key.

Limit alcoholic drinks or wine.

Exercise is important. If you anticipate a dinner party or a large holiday meal then make sure you are getting your cardio in beforehand.

Plan your meals. Going to a party hungry means it will be that much harder to make good food choices. Try eating a healthy snack before going to a dinner party or social event.
Avoiding weight gain ultimately comes down to choices. For example, choosing the fruit salad rather than the sugar cookie, will reduce the calories you consume, and help you keep the holiday weight off. Dr. Jukes and her staff can offer professional help with meal plans and lifestyle diets with Ideal Protein. Please call us at (512) 301-6767 or request an appointment.